FLW Tour Rookie Ryan Salzman Featured on latest episode of Anglers Channel Rookie Podcast
Ryan Salzman Photo by Jody White. Angler: Ryan Salzman.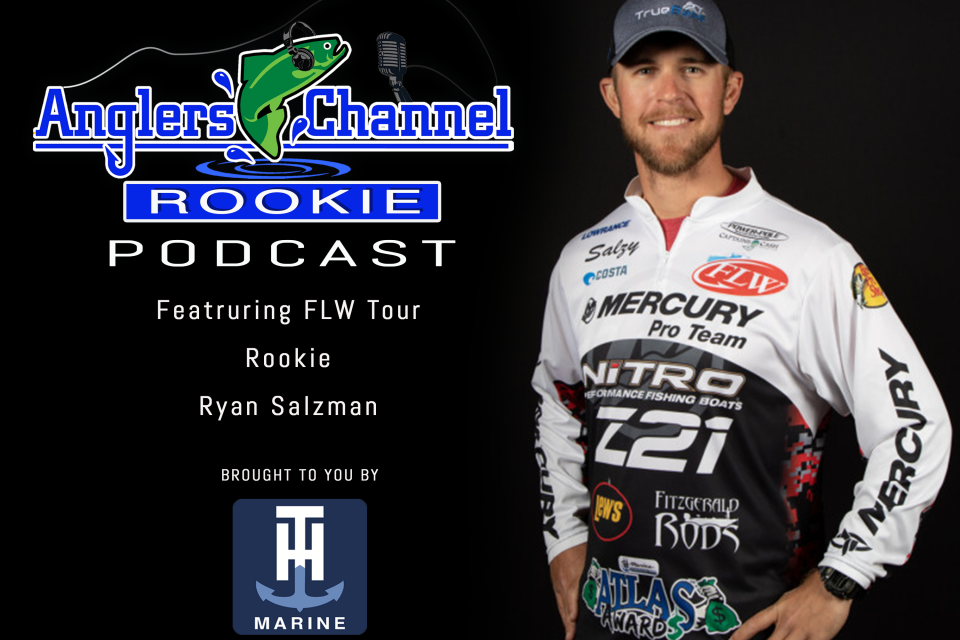 FLW Tour Rookie Ryan Salzman is the featured guest on this week's episode of the Anglers Channel Rookie podcast. Salzman talks about his career from College Fishing to being a full time guide on the TN River to now a FLW Tour Rookie trying to qualify for the 2019 FLW Cup.
The podcast is hosted by long-time outdoor media personality Jason Duran.
The AnglersChannel.com Rookie Podcast follows up and coming Professional "Rookie" Fisherman across the BASS Elite and FLW Tour Platforms and helps to document their first year on their respective tours. Hosted by AnglersChannel Content Creator Jason Duran.